Luke 18:1-8
The Answer Depends on You
by Rev. James C. Hudgins
Reprinted with permission of "The Arlington Catholic Herald"
Home Page
To Sunday Gospel Reflections Index
Written to explain that
Christ came to save everyone.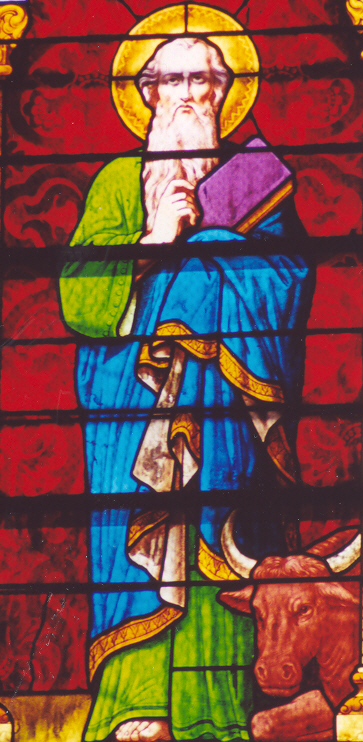 Jesus told his disciples a parable about the necessity for them to pray always without becoming weary. He said, "There was a judge in a certain town who neither feared God nor respected any human being. And a widow in that town used to come to him and say, 'Render a just decision for me against my adversary.' For a long time the judge was unwilling, but eventually he thought, 'While it is true that I neither fear God nor respect any human being, because this widow keeps bothering me I shall deliver a just decision for her lest she finally come and strike me.'" The Lord said, "Pay attention to what the dishonest judge says. Will not God then secure the rights of his chosen ones who call out to him day and night? Will he be slow to answer them? I tell you, he will see to it that justice is done for them speedily. But when the Son of Man comes, will he find faith on earth?"
The Gospel this Sunday tells the story of a poor, helpless widow who can find no justice from a powerful judge, no matter how tearfully she pleads. So, what does the widow do? Hire a lawyer? No, she makes a screaming nuisance of herself, and gives the judge no rest until she finally obtains the verdict she wants. Jesus uses the parable to enjoin us to pray without growing weary, illustrating that if sheer persistence can prevail against a dishonest judge, how much more will the all-good God harken to the prayers of his own children who call out to him day and night? The question is deceptively simple, because few subjects are more mysterious than the nature and efficacy of prayer.
Throughout the Gospels, Jesus promises that no prayer will ever go unanswered. "Ask, and you shall receive. Seek, and you shall find. Knock, and the door shall be opened to you" (Mt 7:7). "Whatever you ask in my name, I will do" (Jn 14:3). But doesn't our own lived experience tell us otherwise? How many people have prayed for years without ever losing heart, and still did not receive the response for which they hoped? In light of what appear to be solemn promises of Jesus, how do we explain unanswered prayers?
There's a broadly acknowledged perception that prayer ought to function as a kind of supernatural wish-fulfillment, by which God grants our requests if only we make them properly. A moment's reflection, however, is enough to show that this cannot be true. An infinitely wise and loving God simply would not accede to every demand made by a short-sighted, often foolish, often selfish human petitioner. Such a god would be more akin to an irresponsible parent, or perhaps a genie in a lamp, than to the God of the Bible. Prayer, then, must be something much deeper.
When we pray, we do not change God's mind. Neither does prayer inform the Almighty of anything he does not already know. The mystery of prayer might be best understood by the fact that God has chosen to act in the world through human instruments. Consider for a moment the many ways in which God himself acts through us. Every time we consent to speak a word of truth, or to carry out an act of charity, God himself is at work in the world. Such actions are nothing short of divine activity made incarnate in the world by the instrumentality of human cooperation. Prayer is one more way in which we mysteriously cooperate with God. This is why prayer matters, and why perseverance in prayer is essential.
Some gifts can only be given if the receiver cooperates with the giver. Imagine a parent who wishes to send a child to college. Without preparation, study and hard work on the part of the student, it remains a gift that can neither be given nor received. Whenever we pray, the heart and mind are expanded, making the soul evermore capable of receiving what God has intended to give. It's what Archbishop Fulton Sheen once meant when he poetically mused, "Millions of favors are hanging from heaven by silken cords, and prayer is the sword that cuts them free." Often, the gifts God wishes to give us are immeasurably greater than the ones we prayed for. Very often, to receive those gifts requires us to grow. We need time to surrender to God's grace and to conquer the deep habits of sin and selfishness that hold us bound. Such growth takes generous time, and that is why prayer demands perseverance.
Jesus once warned his Apostles that the temptation to give up in the face of spiritual hardship can be very powerful. "He who perseveres to the end will be saved" (Mt 24:13). That's why he urges us today, and throughout the Gospels, to persevere in prayer and not to lose heart. That's why the Gospel this week ends with perhaps the most ominous question in all of the New Testament: "When the Son of Man comes, will he find any faith on the Earth?"
That question remains unanswered, because the answer depends on you.